We offer a full range of professional craftsmanship specializing in new cabinets for kitchen remodels, laundry rooms, garages, as well as refacing of existing, repairs, new doors and hinges, drawer glides, resizing opennings(vertical), crown moldings, dishwasher panels and fillers, lazy susans, wine racks, we can do it!

Other items we build and install to fit include entertainment centers both new and resized, office shelving, custom furniture, tables, trophy cases, library shelving, closet organizers, bathroom vanitys and sink cabinets, wall molding, window trim, ornate carvings done on our CNC router for mirror and picture frames, bedroom headboards, platforms and on and on!
We have all the resources —including 3D design and rendering so you can see what you are going to get, CNC accuracy for perfect fit, an unrivaled selection of finishes on materials available only thru our supplier connections.
We offer our enormous base of experience, using the best practices and resources to provide you with the high quality service and deliverables that make being home a joy.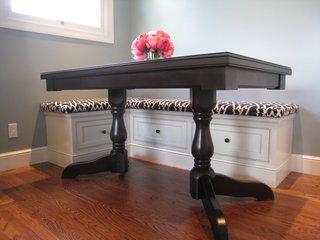 We have successfully serviced hundreds with many being repeat clients all the way from from the last century, well, 1998 and we look forward to making your ideas come true !